Stumbling Upon Promotional Products in the World #12
Stumbling Upon Promotional Products in the World #12
· Found: HHS hybrid-school registration 2020-21
· Item: budget pen
· Promoted Brand: Cash Express
So even in the current state of the world, promotional products are still being found by your A-Z Swagman. My son has elected to start the school year on the hybrid system offered by our county school system. That means he attends in-class two days and learns from home three days out of each week. It also meant that yours truly was called upon to visit the school to pick up his final paperwork.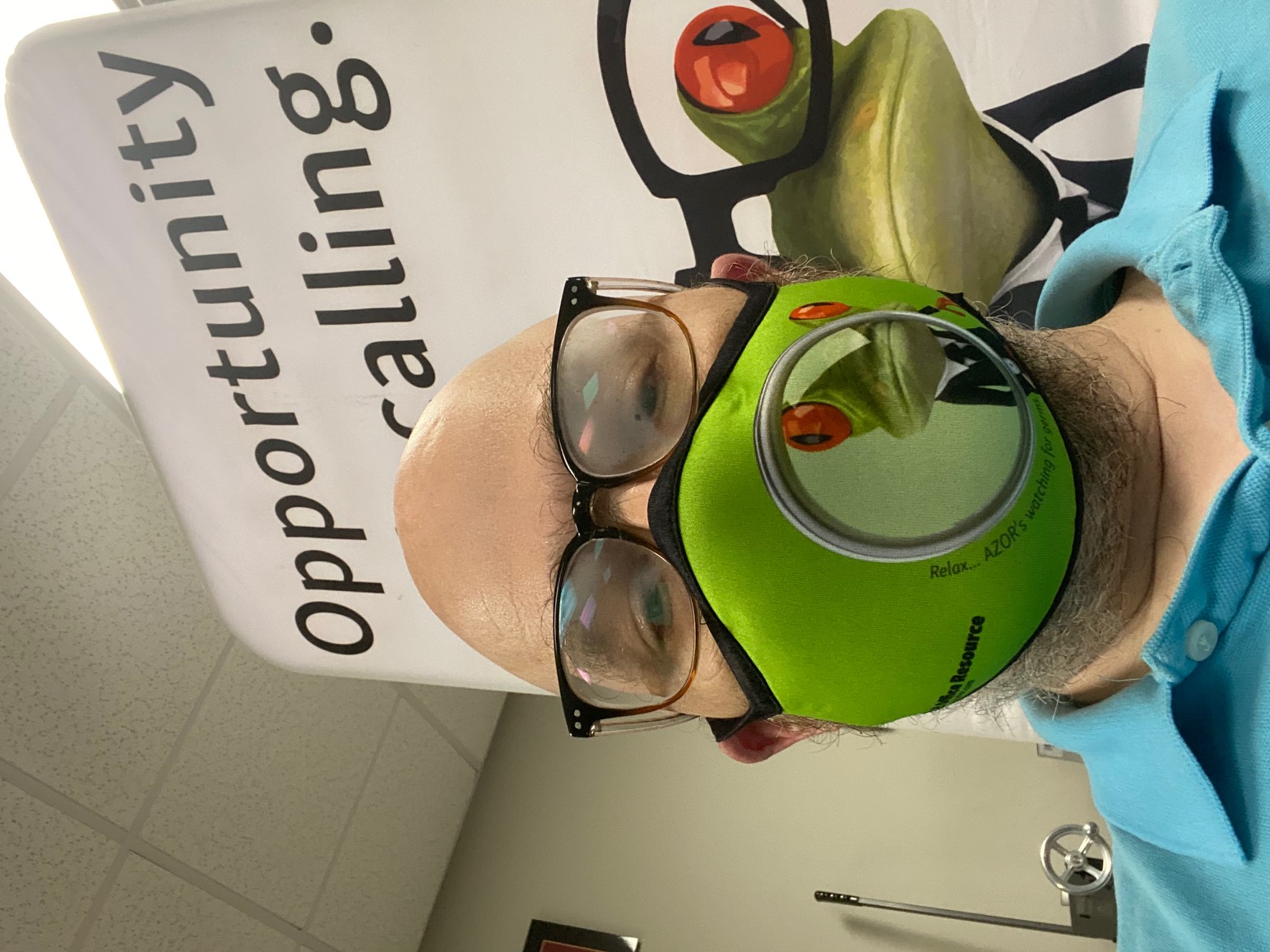 As I entered the gymnasium (sporting a stylish A-Z Mask) and handed in the first bit of paperwork, I found myself at an unattended table covered with yellow, individually-bagged pens. Having no need for a pen (I regularly carry a great AZOR-branded pen with an LED light), but realizing this was a promo blog entry just waiting to be written, I helped myself to one.

As you can see, this pen is wrapped in a cello bag which helps mitigate the transmission of germs. Several of my favorite pen suppliers are offering this service now – mostly for a very small additional charge. It can be beneficial to show your clients that you value their health and safety concerns.
Beyond the bag, this pen would fall into the category of economical (your A-Z Swagman's term to avoid using the C word!). The ballpoint performed adequately, but didn't immediately make me want to use this pen over others. The bright neon barrel is fun, but without writing grip. All in all, I doubt anyone not already in favor of this brand would change because of this pen – most likely, this pen will end up forgotten in a drawer, backpack or landfill.
If I had to hazard a guess, these pens were supplied by the national franchise, not the individual location. For businesses without a national franchise supplier (and the restrictions associated), let me recommend seeking the advice of a promotional product professional to find the most effective tools to reach your target audience. Your A-Z Swagman stands ready to help – reach out to your account rep or email me directly at swagman@azorinc.com to start a conversation!
…
Any products found were obtained legally and photos are of the actual item. Current available items mentioned are subject to availability and prices or specials mentioned in the entry may not be current. Opinions and assumptions of the products shown are exactly that -- educated opinions and assumptions based on years of experience in the graphics and marketing industry, as well as some light online research. Any errors are regrettable and will be corrected as necessary. No offense is intended by any conclusions drawn by your A-Z Swagman. Any feedback from the marketing firms that produced these promotional products will be incorporated into a follow-up blog entry!
---